Craft-tivity (Virtual)
A new program comes out at 11:00am on the first Friday of each month through Dec 3, and are available on Facebook or YouTube all month.
We're ready when you are! Discover fun at home with Crafts & Activities = Craft-Tivities!
5 minutes of fun you can watch anywhere! Perfect for all ages.
Visit our YouTube Channel or Facebook page for NEW programs the first Friday monthly or watch one you haven't seen.
https://www.youtube.com/channel/UCKdzw6crjI1sRZ2SGBMwBbQ    
https://www.facebook.com/logancountylibraries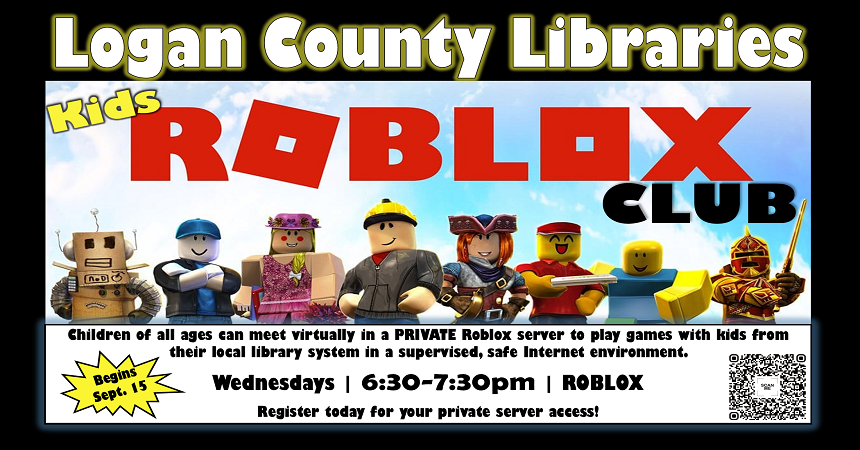 Kids Roblox Club 
Children of all ages can meet virtually in a PRIVATE Roblox server to play games with kids from their local library system in a supervised, safe Internet environment. Server will be open Tuesdays, weekly for one hour play. Register today for your private VIP server access! Begins September 15th. 
Event: Kids Roblox Club
Date: Wednesdays, Weekly 
Time: 6:30 - 7:30pm
Location: Roblox
Ages: Children of all ages (parents are welcome)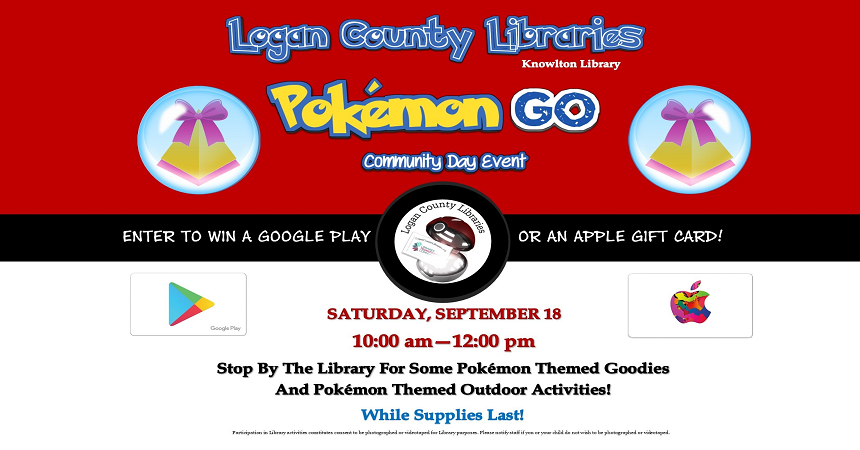 POKEMON GO Community Day Event
Date: Saturday, September 18
Time: 10:00am – 12:00pm
Location: Knowlton Library
Ages: All ages are welcome!
Calling all Pokémon Trainers!! Come and enjoy some outdoor Pokémon themed events and grab some Pokémon goodies! Enter to win a Google Play or Apple Gift Card! This event is for all ages!
For more details contact Stephanie at (937) 599-4189 or by email at slamb@logancountylibraries.org