FREE DIGITAL DOWNLOADS FROM YOUR LIBRARY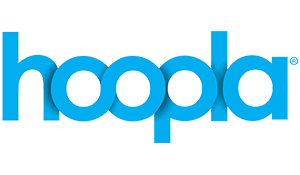 Introducing hoopla!  Instantly borrow free digital audiobooks, eBooks, comics, movies, music, and TV shows 24/7 with no waiting!  Limit of 8 borrows per month.

The Ohio Digital Library is a digital consortium of nearly 200 Ohio libraries. The libraries share a collection of digital media that includes eBooks, audiobooks, music and video. Started in 2005 as the Ohio eBook Project, it is funded in part by LSTA funds awarded by the Institute of Museum and Library Services to the State Library of Ohio.
You may browse and search hundreds of great titles and download to your computer, transfer them to portable devices, and some may be burned to CDs for reading, listening, and viewing anywhere, anytime. All you need is your valid library card number and PIN to access this service. Up to 10 items maybe borrowed at a time. You may choose your own lending period of 7, 14 or  21 days with NO LATE FEES. You may also place holds on up to 12 items.
Click on the link above, sign in, and either search or browse for items to download and enjoy. Depending on your device, you may need to install either the Libby app or the Overdrive app onto your tablet or smartphone. Some older eReaders require Adobe Digital Editions to be installed onto your PC. See Help for more information & get started today!
If you have any questions about digital downloads,ask a library staff member, call (937) 599-4189 or click here for more assistance.

The Kid's eBook Collection filters the overall digital collection to just show Children's content, which gets kids to the titles they want faster! This new service, powered by OverDrive, is free for users with a library card. Digital titles are available anytime, anywhere and expire automatically, so no need to worry about late fees. This appealing and user-friendly page contains eBooks, audiobooks, music and video. Browsing can be done by subject, reading level or interest level. Check it out here.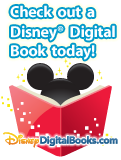 Colorful, interactive eBooks offer plenty of opportunities for learning & lots of fun. There are over 600 Disney Favorites & they are always available. Click here to download a Disney Digital Book today!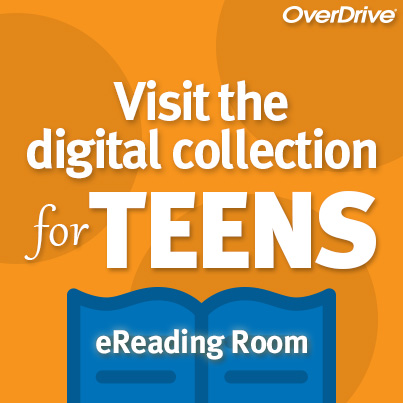 The Teen Collection eReading Room filters the overall digital collection to only show Young Adult content, which helps teens find the titles they want faster!
Now it takes fewer clicks to easily find eBooks and other digital content that appeals to teens.

 



Ohio Digital Library Streaming Videos
 
More FREE eBooks...
To get you started on your virtual reading, here's a round up of the 10 best websites where you can legally download free e-books, audiobooks and comic books.
Project Gutenberg  was founded in 1971 by none other than the inventor of electronic book (e-book), Michael S. Hart. It is the oldest digital library and has over 45,000 free e-books to date.
Access: Open access; no registration required
Available formats: HTML, ePub, MOBI (Kindle), plain text
Open Library is an open, editable library catalog that offers over 1,000,000 free e-book titles. Most books available are classic literature titles.
Access: Open access; registration optional
Available formats: PDF, plain text, DAISY, ePub, MOBI (Kindle)
Feedbooks is a Paris-based digital library that offers thousands of free e-book titles in various languages. Unlike most free e-book sites, most of Feedbooks' titles have cover arts to make your e-book reader more appealing.
Access: Open access: registration optional
Available formats: ePub, MOBI (Kindle), PDF
DailyLit  is perfect for millenials who are always on-the-go. It lets you read literary classics in short installments by delivering short portions daily via email. Aside from classic novels, you can also access DailyLit's collection of its own serialized fiction.
Access: Registration required
Available formats: plain text
Comic Book Plus If you're into comic books, then Comic Book Plus is the perfect free e-book site for you. Comic Book Plus is dedicated to the free and legal access to hundreds of Golden and Silver Age comic books.
Access: Open access for web viewing; registration required for comic book downloads
Available format: cbz file
LibriVox  Are you more of an auditory learner? LibriVox offers free access to thousands of audiobooks ranging from children's fiction to self-help books.
Access: Open access; no registration required
Available format: mp3
Open Culture  Open Cultures is a blog that curates cultural and educational materials available on the web. Among its curated lists are over 500 audiobooks, 600 free e-books, and 170 textbooks.
Access: Open access; no registration required
Available formats: HTML, ePub, MOBI (Kindle), plain text
Books Should Be Free   offers thousands of free public domain e-books and audiobooks. Books from over 30 languages can also be accessed here.
Access: Open access: no registration required
Available formats: audiobook – mp3, mb4, e-book – ePub, PDB, MOBI (Kindle), plain text
Free-eBooks.net  Aside from the classics, this site is ideal for discovering indie authors ranging from non-fiction to romance and mystery.
Access: Free account – limited access, VIP account (with membership fee) – full library access
Available formats: PDF, ePub, MOBI (Kindle), plain text