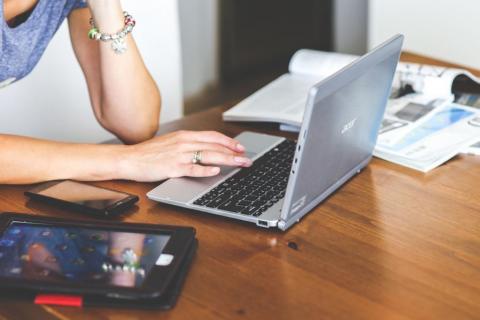 FREE WIFI
Remember that you can access our FREE WIFI from the library parking lot any time!
OHIO DIGITAL LIBARY
You can download eBooks, AudioBooks, and eMagazines 24x7 from the Ohio Digital Library using the Libby app which you can find in your device's app store. Streaming Video is also available on the Ohio Digital Library website. All you need is your library card number and pin.
ONLINE RESOURCES
Lots of information is available at your fingertips from our Online Resources collection.
Learn something new by taking a course on Lynda.com.
Enjoy our links to lots of Genealogy Resources. Be sure to have your Ohio Library Card handy to log in.
DIGITAL PUBLIC LIBRARY OF AMERICA
Digital Public Library of America is a free, national digital library that provides a single point of access to cultural heritage materials from more than 4,000 libraries, archives, and museums across the United States. Go to dp.la to search more than 37 million images, videos, texts, and sounds. 
Free Ebooks: You can search their catalog of more than 6,000 ebooks and download titles for free directly at freebooks.dp.la.
DPLA Search: Use DPLA's search to access more than 37 million images, texts, videos, and sounds from 4,000+ partner institutions across the country. This collection is useful for primary source research and analysis and research projects on almost any topic under the sun as well as creating things like scavenger hunts and games that put a little fun in e-learning.
Family Research: We've heard from some budding genealogists who are using their extra time at home to dig into their family history. This family research guide is an introduction to using DPLA's records in your search.
 
DIGITAL DOWNLOADS
Check out our Digital Downloads page for more information and more links!