Support the Logan County Libraries by Using Your Kroger Plus Card
The Logan County Libraries have enrolled in the Kroger Community Rewards Program. Please designate "Logan County District Library Foundation" as your Community Rewards recipient so each time you shop using your Kroger Plus Card, a percentage of your spending will benefit the Logan County Libraries.
This will not affect your personal rewards points or fuel discounts, so register today!
*Registration must be completed online and requires an email address. If you do not have Internet access and/or an email address, please ask a library staff member for assistance.
Please Note:You may give to only one organization at a time.

Knowlton Library has a Simple Scan Station for public use and it's FREE! Learn more about it ... Click Here.

Voting is now open for the Buckeye Children's & Teen Book Awards, Ohio's readers' choice awards selected exclusively by K-12th graders. Take a look at the great books our Ohio students nominated for the 2014 awards:http://www.bcbookaward.info/2014-nominations/
Voting is open until November 10. Any Ohio child or teen may vote for his or her favorite book from the nominees. The BCTBA website links to ballots for all age groups: K-2, 3-5, 6-8, and Teen:http://www.bcbookaward.info/
(Direct link to ballots: http://www.bcbookaward.info/vote-nominate/vote-here/)
We are happy to ann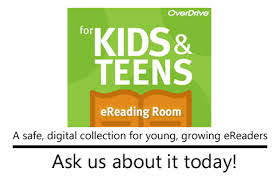 ounce that a Teen eReading Room has been added to the Overdrive eBook website. The Teen Collection eReading Room filters the overall digital collection to only show Young Adult content, which helps teens find the titles they want faster! This complements the Kids eReading Room collection which was launched a few months ago. Now it takes fewer clicks to easily find eBooks and other digital content that appeals to children or teens. Click here to try it out today!

Thanks to a partnership with Driving-Tests.org, the Logan County Libraries are proud to offer free online test prep for students preparing for their Ohio driving tests! Click on the banner above to visit our exclusive website, where you can choose from several different permit tests.
Logan County Libraries will offer hoopla digital,a FREE online streaming service with thousands of movies, television shows, music albums & audiobooks available for mobile and online access with your library card.
Th
e Knowlton Library has a new Digital Microfilm Scanner. This new scanner has the capability to scan microfilm images, print, save & email information. The scanner also can edit images, enhance sharpness & enlarge. Another new feature is the ability to scan, view & print an entire newspaper page. Stop by & let us show you how how easy it is!
Library App
Access your library with this new
BookMyne app on your mobile device.
Click here for App Store
Click here for Google Play
The Ohio Digital Library (OverDrive - website for ebooks) has expanded its services with a new digital collection website experience just ...for kids. The main digital collection, http://ohioebooks.org/, now has a separate site to provide a safe and easy browsing experience for kids.
This appealing and user-friendly page contains eBooks, audiobooks, music and video. Browsing can be done by subject, reading level or interest level. Check it out now, http://ohioebooks.org/kids.
The Kid's Collection site filters the overall digital collection to just show children's content, which gets kids to the titles they want, faster! This new service, powered by OverDrive, is free for users with a library card. Digital titles are available anytime, anywhere and expire automatically, so no need to worry about late fees.